Dr. Kevin Miller was raised in Spartanburg, South Carolina. He attended Vanderbilt University, where he graduated magna cum laude and was inducted into Phi Beta Kappa. He completed his dental degree at the University of Kentucky, where he graduated at the top of his class.
Dr. Miller continued his training at the University of Florida. There, he received his certificate in orthodontics and dentofacial orthopedics and master's degree in oral biology. During his final year of residency, he served as chief resident. Dr. Miller's master's thesis on Invisalign® treatment impacts was chosen for publication in the American Journal of Orthodontics and Dentofacial Orthopedics, the leading international journal in the specialty of orthodontics.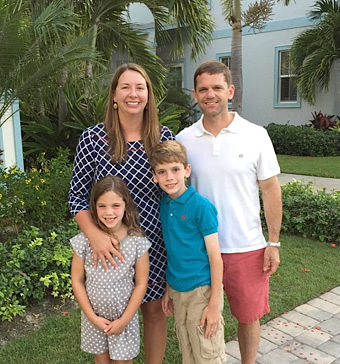 Dr. Miller and his wife Emily live in Rock Hill with their two children. Outside of work, Dr. Miller enjoys spending time with his family, golfing, landscape design, and all types of music. Dr. Miller attends Westminster Presbyterian Church where he is involved in serving the emergency needs of church members as well as the less fortunate in the community.